Read Time:
3 Minute, 48 Second
One of the most common skin problems for women of color is hyperpigmentation which means excessive pigmentation of the skin.
I did a wide range search and internet exploring to get the right information and also to make sure this solutions provided works out well. For someone like me that didn't battle with much skin problems aside excessive oil and heavy dark circles which are natural, i made sure i got the right solutions.
welcome back to my blog.
This post is dedicated to one of my best girls here YAKWAZULU and please kindly visit her blog, she is a mommy blogger like me. I'm so sorry this post took a longer time and it's because i was trying to get the right remedies. without any further delay, let's get right to it. This post is going to be a little longer than my usual post.
HER BLOG LINK; YAKWAZULU
WHAT IS HYPERPIGMENTATION?
It is patches of skin that become darker than surrounding areas of skin. The darkening of an area of skin caused by increased melanin.
CAUSES OF HYPERPIGMENTATION
sun damage,
inflammation,
skin injuries,
acne vulgaris.
excess sun exposure
an excess production of melanin.
Full coverage foundations and concealers are temporary fixes that won't give a long lasting result as we all know and the skin needs a breather from all the caking up. One of the most important thing or product to invest in when treating or avoiding hyperpigmentation is SPF.
According to an article on POPSUGAR 'A Broke Girl's Guide To Getting Rid of Hyperpigmentation' few products were listed and reading online, there are positive and tones of good reviews about them.
A Broke Girl's Guide Products To Getting Rid Of Hyperpigmentation
Cleanser: CeraVe Renewing SA cleanser
Moisturizer: Aveeno positively radiantdaily moisturizer with sunscreen SPF 30
Spot Treatment: Burt's Bees Dark Spot Corrector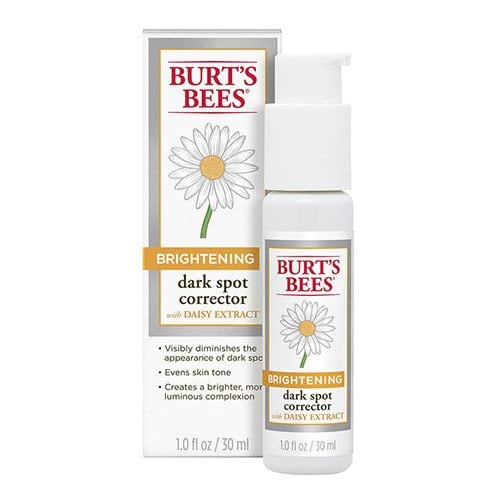 Serum: La Roche-Posay Pigmentclar Serum
Toner: Nip + Fab Glycolic Fix Exfoliating Pads
3 Effective SPF For WOC
Alaffia Coconut Face Lotion
Iman Time Control Oil-Free Moisture Complex SPF 15
Shiseido Essential Energy Day Cream SPF 20
This paragraph is the most important part of this post. This article by Glamour, gathered 16 women of colors with serious cases of hyperpigmentation and they gave out the products that really helped their skin heal and feel more confident.
14 Reviewed and Effective Products For Hyperpigmentation
Drunk Elephant Vitamin C serum, Drunk Elephant Babyfacial and Sunday Riley good genes
The ordinary Niacinamide 10% + Zinc 1%
Sunday Riley Tidal Brightening Enzyme Cream
Sunday Riley U.F.O. Ultra-Clarifying Face Oils
Dark Angels By Lush, Keihl's Clearly Corrective Brightening & Smoothing Moisture Treatment and Neutrogena Rapid Tone Repair Dark Spot Corrector
The ordinary AHA 30% + BHA 2% Peeling Solution
Alpha Dual Action Skin Lightener
Kiehl's Nightly Refining Miro-pel
Murad Called Pore reform, Ordinary's Vitamin F and Marula Pure Marula Oil
La Roche Posay Anthelios 60 oil-Free Dry Touch and Ole Henriksen Truth Serum
Chanel Le Blanc Serum and Paula's Choice C15 Super Booster
Aztec Secret Indian Healing Clay and Apple Cider Vinegar
Cetaphil Daily Facial Cleanser, Clarisoni Refreshing Gel Cleanser, Nourish Facial Moisturizer & Be Transcendant Skin Realignment Night Serum
I know this is a lot and considering the fact that you really want to stick with a product and make it your routine. It might be a lot but it's also easy because you can just pick a number and go with it but if you are worried that number 6 would have worked for you instead of the number 10 products you choose well, do not worry because i noticed their are certain similar products used by these ladies.
Products like;
Sunday Riley
The ordinary
La Roche Posay
However, all the above mentioned product were given the best reviews on all beauty sites and stores online. These women after pictures were amazing.
Finally i will mention few foundations that have SPF and has amazing coverage for hyperpigmentation.
Best Foundations With SPF
Clinique even better SPF 15
Tarte Amazonal Clay Full Coverage SPF 15
Neutrogena Healthy Skin Compact Makeup SPF 15
L'Oreal Paris Infallible Pro-Glow SPF 15
Perricone MD No Foundation Serum SPF 50
Tarte Water Foundation Broad Spetrum SPF 15
Maybelline Fit Me Dewy+Smooth SPF 18
Estee Lauder Perfectionist Youth-Infusing Serum Makeup SPF 25
It Cosmetics CC+Cream Oil-Free Matte SPF 40
Lancome Skin Feels Good SPF 23
Naked Skin Urban Decay SPF 20
if you have treated a case of Hyperpigmentation, kindly comment down below your routine and Products you used.