Read Time:
2 Minute, 54 Second
Hello my Apples, 
lets talk fashion and get updated. This is an updated post on this interesting fashion post. 
here is a link to the first part: 20 fashion terms every fashion lover should know.
So let's get this updated version ready.
According to ALL 4 WOMEN fashionista has taken fashion focab to another level. They no longer call a boot, a boot. 
Just as you figure out the difference between a baecation and a vacation, fashionistas decide it's time to expand your Millennial vocabulary even more.
Ten new fashion terms that you need to know in 2018
PUSSY BOW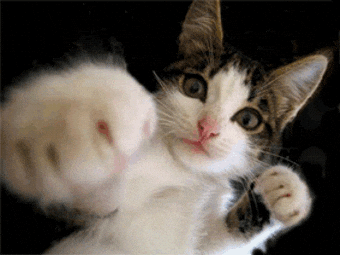 hahahah i know but we are not talking about a cat but a A pussy bow is usually a bow tied around a sheer blouse. A large, soft, floppy bow at the neck of a woman's blouse.
You can create this look yourself using a silk scarf, or you can buy a blouse that already has the bow detail sewed into the design.
E-TAILER
An e-tailer is a person or company that sells products on the internet.
BAE – SICS
Basics as we use to know them were nude heels, black pants and a blazer. The new term – bae-sics – refers to borrowing trendy menswear and incorporating those items into your outfit. So it's literally wearing your boyfriend's jeans or over sized shirts.
TEDDY COAT
Combining the softness of faux fur with the sophistication of shearling and the comfort of fleece, a teddy jacket is the cocoon-like coat of your dreams. 
A teddy coat refers to the fabric that a coat is made from.
That warm fuzzy material, that's the new coat style. It can add bulk to your frame, so just be conscious of your shape if you want to try this style out.
EAR JACKET
An ear jacket is an extra addition to your earring that goes behind your lobe, between your earring post and back. The jacket peek-a-boos out from behind your ear and adds a bit of edge to even the simplest and prettiest of earrings.
GLOVE SHOES
A glove shoe is a modification of this trend.: same short block heel, but a slightly different shape to the actual shoe. Think of it as a ballet pump, with a block kitten heel. It's a granny trend that isn't going anywhere.
ENVELOP CLUTCHES
Much like the name suggests, an envelope clutch is a medium-large sized clutch that's fashioned to look like an envelope.
MICRO PURSES
Each time i see this trend or a celebrity carrying this micro purses, i wonder what they keep inside because it's indeed small but it's one edgy yet cute fashion statement.
Rihanna made sure i fell in love with this yellow jacquemus petite purse.
But then, this woman is gorgeous in anything.
CROCS FOOTIES
Crocs offers shoes, sandals, clogs, and work shoes to keep feet comfortable all day.
KICK PLEATS
Kick Pleats. Kick Pleats are inverted pleats used at the base of a narrow skirt to give it a 'kick'. They allow the wearer more freedom of movement. Kick pleats are often short pleats, leading up from the bottom hem, and are commonly found in the back of skirts or coats. These are not the typical pleats we imagine on a school-girl skirt.
All thanks to All 4 Women… Featured image by Solenedebies.com